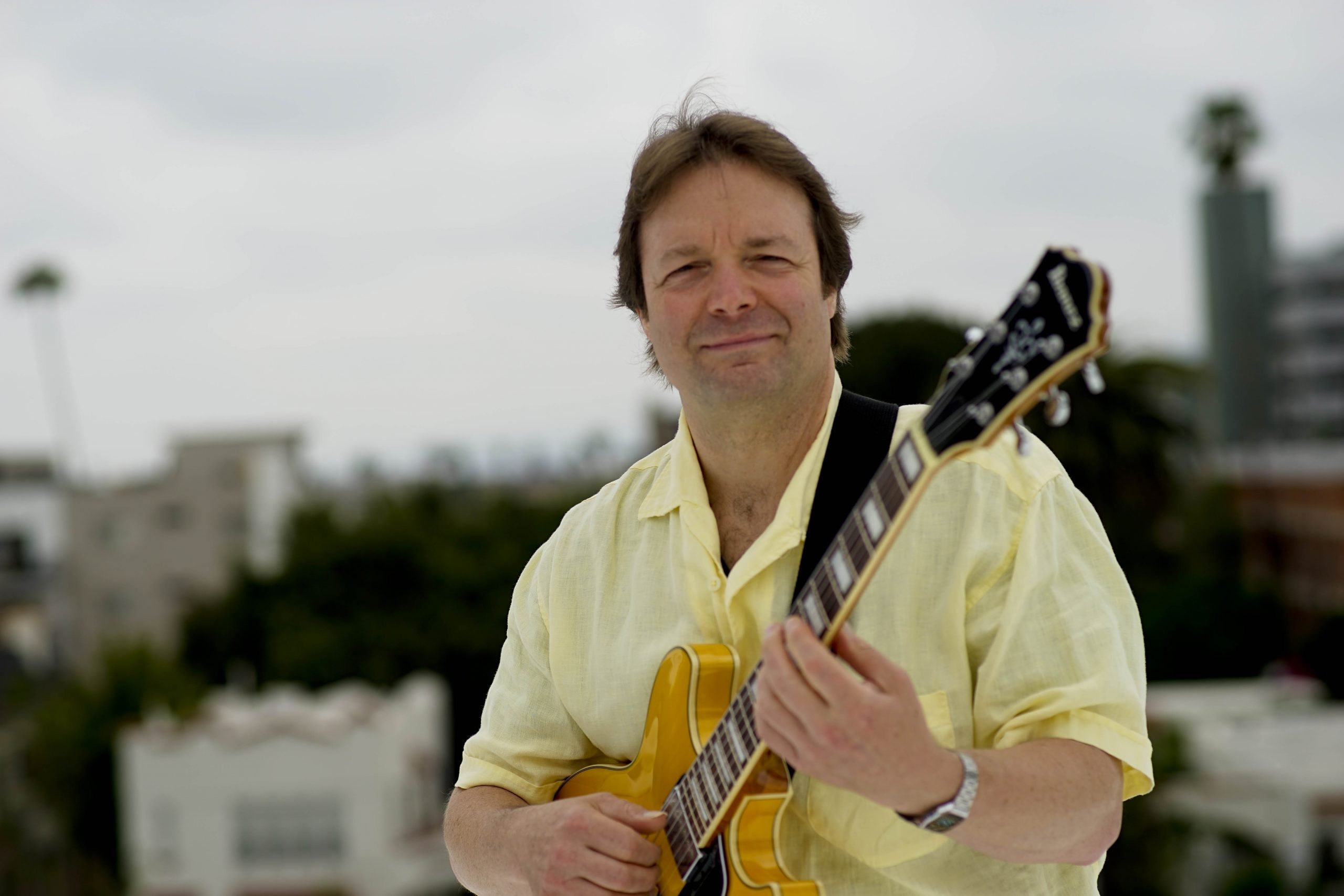 At the age of nine I watched Yellow Submarine on an old black and white TV.  A turning point, my life has since been all about the music. Within two weeks I  began playing the guitar. I took private instruction for a few years, played in a number of bands and generally pursued my passion throughout my teenage years.
Upon turning 18, I faced the reality that I had so much more to learn if I was going to seriously pursue music as a career. I needed greater understanding and focus and wanted to experience learning in a formal environment under professional instructors who had the ability to help me reach my goals and dreams. I enrolled at Berklee College of Music in 1982 and graduated in 1986 with a Bachelors Degree in Jazz Composition and Arranging and Music Education. At Berklee I learned the value of self-discipline, music theory, ear training, arranging, composition, and many other areas of music. It was an unbelievable opportunity to work with so many devoted and talented teachers and students. My experiences at Berklee laid down my musical foundation for the rest of my life.
After Berklee, In 1987 I pursued and earned my Masters Degree at the New England Conservatory of Music. NEC gave me the opportunity to develop and refine my creative abilities and to expand my influences to include many forms of classical music as well other styles and genres. During my time at Berklee I learned all of my essential building blocks while my tenure at the Conservatory provided me the time and resources to evolve my skills and understandings to an entirely new level.
Since graduating NEC with my Masters in 1989, I continued to play with a very wide variety of musicians, ensembles and shows in the U.S. and abroad, including the Fantasia Musical Circus in Japan (similar to Cirque du Soliel), a production of Jesus Christ Superstar in Germany, a stint as Musical Director for Living Stage (a division of the prestigious Arena Stage of Washington, D.C.) and numerous other teaching engagements, including a three year stint at Berklee, teaching arranging for rhythm section and horns as well as being middle school band director in for St. Stephens and St. Agnes School in Alexandria, VA for a few years.
In 1996, I returned home to Philadelphia, and devoted my efforts to teaching, composing and playing with many fine musicians in the Philadelphia metro area, as well as performing solo engagements. Here I founded the David Joel Quartet and the Guitar Studio.
My current focus is to continue to grow, teaching, composing and performing with the Quartet, in a trio format as well as with other formats and groups.